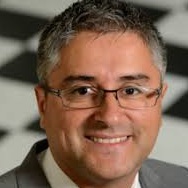 René Vidal


(Johns Hopkins University) [intermediate/advanced]


Mathematics of Deep Learning
Summary
The past few years have seen a dramatic increase in the performance of recognition systems thanks to the introduction of deep networks for representation learning. However, the mathematical reasons for this success remain elusive. For example, a key issue is that the neural network training problem is nonconvex, hence optimization algorithms are not guaranteed to return a global minima. The first part of this tutorial will overview recent work on the theory of deep learning that aims to understand how to design the network architecture, how to regularize the network weights, and how to guarantee global optimality. The second part of this tutorial will present sufficient conditions to guarantee that local minima are globally optimal and that a local descent strategy can reach a global minima from any initialization. Such conditions apply to problems in matrix factorization, tensor factorization and deep learning. The third part of this tutorial will present an analysis of dropout for matrix factorization, and establish connections
Syllabus
Introduction to Deep Learning Theory: Optimization, Regularization and Architecture Design

Global Optimality in Matrix Factorization

Global Optimality in Tensor Factorization and Deep Learning

Dropout as a Low-Rank Regularizer for Matrix Factorization
References
Pre-requisites
Basic understanding of sparse and low-rank representation and non-convex optimization.
Short Bio
Rene Vidal is a Professor of Biomedical Engineering and the Innaugural Director of the Mathematical Institute for Data Science at The Johns Hopkins University. His research focuses on the development of theory and algorithms for the analysis of complex high-dimensional datasets such as images, videos, time-series and biomedical data. Dr. Vidal has been Associate Editor of TPAMI and CVIU, Program Chair of ICCV and CVPR, co-author of the book 'Generalized Principal Component Analysis' (2016), and co-author of more than 200 articles in machine learning, computer vision, biomedical image analysis, hybrid systems, robotics and signal processing. He is a fellow of the IEEE, IAPR and Sloan Foundation, a ONR Young Investigator, and has received numerous awards for his work, including the 2012 J.K. Aggarwal Prize for "outstanding contributions to generalized principal component analysis (GPCA) and subspace clustering in computer vision and pattern recognition" as well as best paper awards in machine learning, computer vision, controls, and medical robotics.
---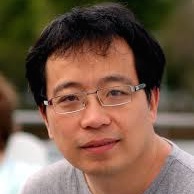 Haixun Wang


(WeWork) [introductory/intermediate]


Conceptual Understanding and Machine Learning
 Summary
Big data holds the potential to solve many challenging problems, and one of them is understanding natural languages, which still faces tremendous challenges. It has been shown that in areas such as question answering and conversation, domain knowledge is indispensable. Thus, how to acquire, represent, and apply domain knowledge for text understanding is of critical importance. In this short course, I will use understanding short text (search queries, tweets, captions, titles, etc) as an example to demonstrate the challenges in this domain. Short text understanding is crucial to many applications. In addition to known difficulties in natural language understanding, short texts do not always observe the syntax of a written language. As a result, traditional natural language processing methods cannot be easily applied. Second, short texts usually do not contain sufficient statistical signals to support many state-of-the-art approaches for text processing such as topic modeling. Third, short texts are usually more ambiguous. I will go over various techniques in knowledge acquisition, representation, and inferencing has been proposed for text understanding, and will describe massive structured and semi-structured data that have been made available in the recent decade that directly or indirectly encode human knowledge, turning the knowledge representation problems into a computational grand challenge with feasible solutions insight.
Syllabus
Big data and statistical inference

The rise and fall of the semantic network

Knowledge of language

Conceptual knowledge for text understanding

Knowledge Extraction / Acquisition

Knowledge Reasoning / Modeling

Conclusion and Future work
References
1.- Kenneth Church, A Pendulum Swung Too Far, Linguistic Issues in Language Technology – LiLT Volume 2, Issue 4 May 2007
2.- Gregory Murphy, The Big Book of Concepts, MIT Press
3.- George Lakoff, Women, Fire and Dangerous Things: What Categories Reveal About the Mind, University of Chicago Press (1990)
Pre-Requisites
None.
Short Bio
Haixun Wang is an IEEE fellow, a chief-editor of the IEEE Data Engineering Bulletin, and a VP of Engineering and Distinguished Scientist at WeWork, where he leads the engineering team as well as the Research and Applied Science division. He was Director of Natural Language Processing at Amazon. Before Amazon, he led the NLP Infra team in Facebook working on Query and Document Understanding. From 2013 to 2015, he was with Google Research, working on natural language processing. From 2009 to 2013, he led research in semantic search, graph data processing systems, and distributed query processing at Microsoft Research Asia. His knowledge base project Probase has created significant impact in industry and academia. He had been a research staff member at IBM T. J. Watson Research Center from 2000 – 2009. He was Technical Assistant to Stuart Feldman (Vice President of Computer Science of IBM Research) from 2006 to 2007, and Technical Assistant to Mark Wegman (Head of Computer Science of IBM Research) from 2007 to 2009. He received the Ph.D. degree in Computer Science from the University of California, Los Angeles in 2000. He has published more than 150 research papers in referred international journals and conference proceedings. He served as PC Chairs of conferences such as CIKM'12, and he is on the editorial board of journals such as IEEE Transactions of Knowledge and Data Engineering (TKDE) and Journal of Computer Science and Technology (JCST). He won the best paper award in ICDE 2015, 10-year best paper award in ICDM 2013, and best paper award of ER 2009.
---